SECURITY NOTICE:
Beware of Fake BE FORWARD Emails! (read more).
- Updated Apr 3, 2013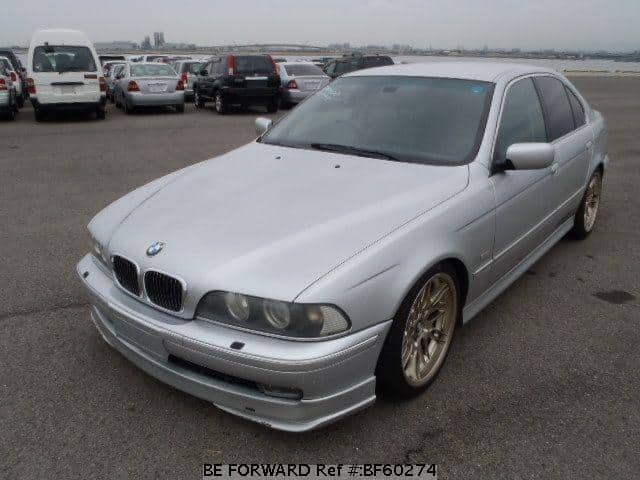 Click on thumbnails to enlarge
Download pictures in a single zip file
More Cars to Consider
1999 BMW 5 SERIES
LeatherSeat, A/C, AirBag, AlloyWheel, PowerSteering, PowerWindow, TV, CDPlayer, FrontSpoiler, ABS, Navigation, DVD
This vehicle has been sold.
Specs
Ref No
BF60274
Location
OSAKA
Mileage
84,257
Model Code
GF-DM28
Registration
Year/month
1999/3
Grade
528I HIGH LINE
Chassis #
WBADM62-070GL51918
Engine Size
2,790cc
Engine Code
286S
Drive
-
Ext. Color
Silver
Steering
Right
Transmiss.
Automatic
Fuel
Gasoline/Petrol
Seats
5
Doors
4
Options
LeatherSeat | A/C | AirBag | AlloyWheel | PowerSteering | PowerWindow | TV | CDPlayer | FrontSpoiler | ABS | Navigation | DVD
Remarks
LEATHERSEAT
Contact Information
BE FORWARD CO.,LTD
Address:

4-6-1 Fuda Chofu-City, Tokyo 182-0024 Japan

Phone:

+81 42 440 3440

Fax:

+81 42 440 3450

Email: