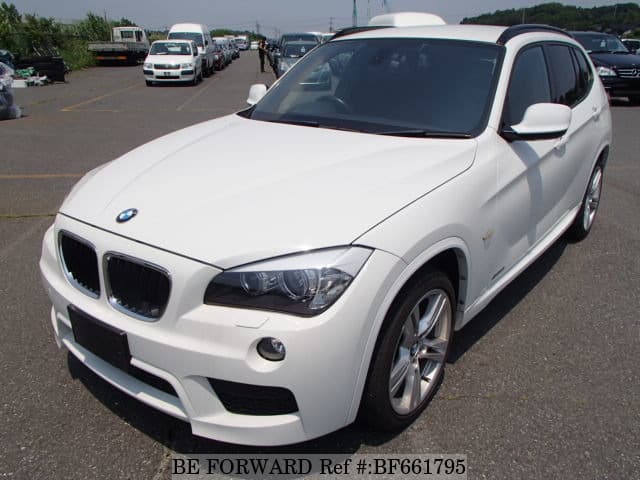 Нажмите на фотографии, чтобы увеличить
Загрузить фотографии в одном zip файле
2011 BMW X1
4
people are inquiring this vehicle
Характеристики
Базовая комплектация
| | | | |
| --- | --- | --- | --- |
| CD Player | Люк | Кожаные сиденья | Литые диски |
| Усилитель руля | Стеклоподъемники | A/C | ABS |
| Подушки безоп | Радио | CD changer | DVD |
| ТВ | Электр. сиденья | Запасное колесо | Кенгурятник |
| Задний спойлер | Центр. замок | Домкрат | Запасное колесо |
| Накидной гаечный ключ/Гаечный ключ | | | |
HOW TO GET A PROFORMA INVOICE
To get Proforma Invoice, please do the followings:
Fill out the required fields above and click the

Inquiry

button.
По электронной почте вы получите предложение от BE FORWARD
Если вы принимаете предложение, ответьте на электронное сообщение.
We will issue a

Proforma Invoice

once you completed the steps above.
Контактная информация
Тел:
+81 42 440 3440

Факс:
+81 42 440 3450
Электронная почта:
top@beforward.jp

Адрес:
4-6-1 Fuda Chofu-City,
Tokyo 182-0024 Japan
INQUIRY (FREE QUOTE)
Thank you! Your inquiry was submitted
You will receive an email shortly with the price quote.
If you are happy with the price or have more questions reply to the email so we can assist you.
---
Try fastest way to Purchase this vehicle!
Now you can reserve this vehicle and instantly download a Proforma Invoice so you can proceed with payment.
SIMILAR AND RELATED VEHICLES
BMW X1 REVIEWS AND RATINGS