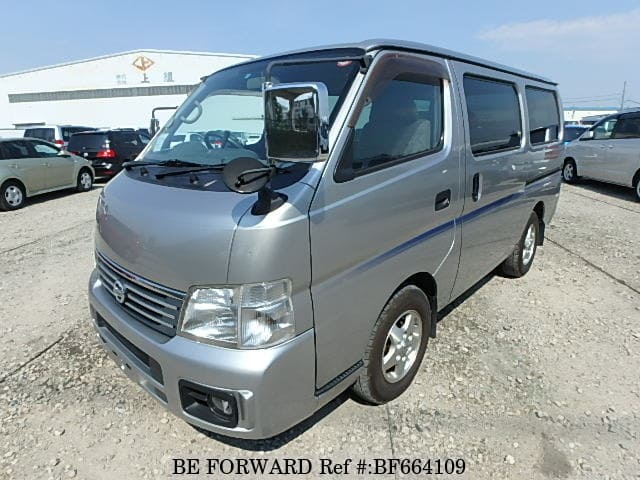 Продано
Нажмите на фотографии, чтобы увеличить
Загрузить фотографии в одном zip файле
2003 NISSAN CARAVAN VAN
KG-VWME25 BF664109
A/C , Подушки безоп , Литые диски , Усилитель руля , Стеклоподъемники , Запасное колесо , Накидной гаечный ключ/Гаечный ключ
Sorry, the vehicle has been SOLD
Характеристики
Базовая комплектация
| | | | |
| --- | --- | --- | --- |
| CD Player | Люк | Кожаные сиденья | Литые диски |
| Усилитель руля | Стеклоподъемники | A/C | ABS |
| Подушки безоп | Радио | CD changer | DVD |
| ТВ | Электр. сиденья | Запасное колесо | Кенгурятник |
| Задний спойлер | Центр. замок | Домкрат | Запасное колесо |
| Накидной гаечный ключ/Гаечный ключ | | | |
SEE MORE DETAIL
SIMILAR AND RELATED VEHICLES
NISSAN'S MOST POPULAR MODELS:
Контактная информация
Тел:
+81 42 440 3440

Факс:
+81 42 440 3450
Электронная почта:
top@beforward.jp

Адрес:
4-6-1 Fuda Chofu-City,
Tokyo 182-0024 Japan
INQUIRY (FREE QUOTE)
Thank you! Your inquiry was submitted
You will receive an email shortly with the price quote.
If you have more questions, please reply to the email so we can assist you.
---
LIMITED TIME OFFER
Order this vehicle Within 1 Hour and Get $ discount!
Time left: m s
Current total
$

0

Buy Now discount
- $0
Buy Now price
$

0
Note: Payment must be made within 24 hours (excluding Saturday and Sunday)
Try fastest way to Purchase this vehicle!
Now you can reserve this vehicle and instantly download a Proforma Invoice so you can proceed with payment.
NISSAN CARAVAN VAN REVIEWS AND RATINGS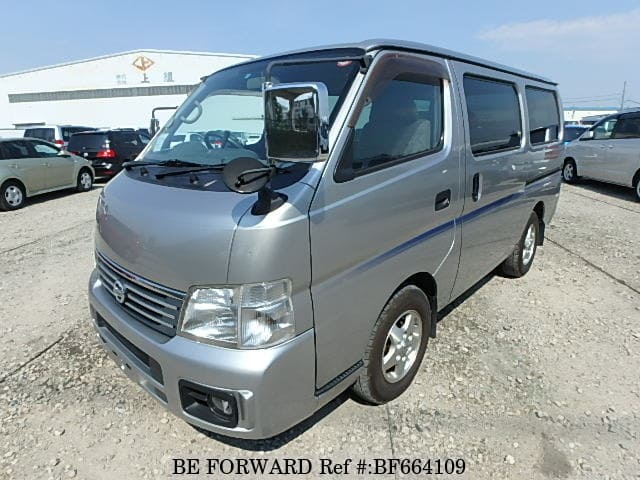 About NISSAN Caravan Van
5-door commercial van. The Nissan Caravan is a large and spacious van with a long-running history of reliability and versatility. A number of vehicle variations are available, making it ideal for those looking for a specific level of engine power and fuel economy as well as exterior space and design styles. Offered with petrol or diesel engines.
About Van
A van is a medium to large sized vehicle used to move passengers or goods and is often used for commercial purposes, however it can also be fitted with additional seating to serve as a small mode of mass transportation. Depending on their primary purpose, vans often offer ample cargo space in the rear, combined with two to four driver and passenger seats in the front.